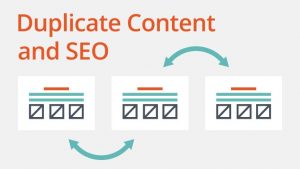 What is Duplicate Content?
First, you need to know what duplicate content is. Most importantly, its content page is exactly the same as some other page or site.  For instance, you have to consider a website with many landing pages which are geo-targeted for various locations. The content creator might believe that it is enough to use all of this same copy and simply alter the name of the city or state which they are targeting.  Even though this might be a convenient option, it might clutter the website with pages that are almost the same.
Duplicate content might also exist if the company has several websites.  In case your company believes that it is good ideas to buy to the URLs and also host identical sites with the idea of grabbing more traffic for the website, then there is a bad news. The content is almost the same for both the sites then it is considered to be duplicate content by companies that provide SEO in Vancouver. This means that even if it's the same company, it will not matter.
Why is Duplicate Content a Problem?
Some of the companies might wonder why duplicate content is a problem at all, particularly because duplicate content is of the same company.  The problem arises from the people using the content from some other source and then using it as their own. You have to make a lot of and spend enough time to create the content. You are sure to feel pathetic is the content is stolen away from your website without any penalty by the competitors. This is the reason Google eliminate duplicate content with penalties says Vancouver SEO.
Vancouver SEO believes that there is another issue of duplicate content and that is the search engine does not have the idea which page to rank. In case the site has two pages with same content, the question is which one is Google going to serve to the searchers.  Also, which one is more relevant?  Google's algorithm has been written to do different types of things. However, they will not be able to make the decisions in between to same pages. Thus, when Google comes across such content, it might not rank either of the pages.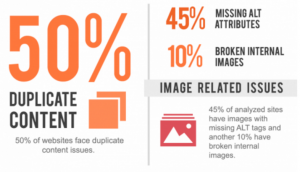 Effects of Having Duplicate Content
In recent times, Google has working really hard to crack down on the duplicate content.  As a matter of fact, several websites have been penalized because they had identical copy within the website.  According to Vancouver SEO if you are penalized by Google, it can turn out to be a great problem. This is because it will instantly affect your ability to show up in the search engine result when a prospective customer will search for a business like yours. In fact, even if you remove the page, Google isn't going to lift the penalty. Here are some of the best SEO tips to market a business online